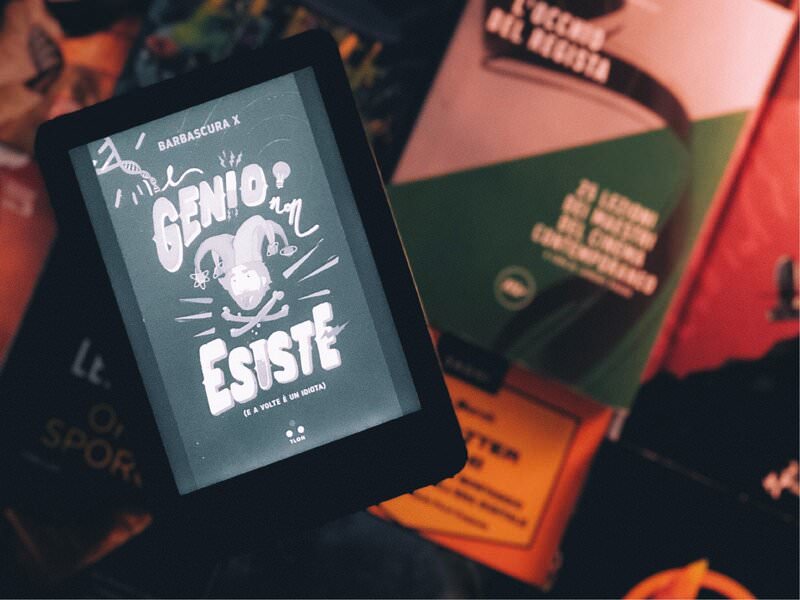 Your buyers won't pay that much attention to your eBook's description that you provide; however, its cover will be the first and most prominent thing that will catch their eye.
Having eBooks with vibrant and eye-catching covers can likewise make your business's online standing more elevated. However, when all is said and done, creating an eBook cover is a tough business. This is why you will find 5 extremely helpful eBook cover designing tips below that will narrow and straighten the process down for you.
What Makes A Selling eBook Cover?
Deciding on an eBook cover can be quite mind-boggling if you have no idea where to start. If you look it up on the internet, you can become even more confused. You will find some successful eBooks that have graphically convoluted covers while some with borderline minimalist covers.
Your eBook cover comprises three main elements. A design base, an image, and its text. Keep these three elements in mind when you are conceptualizing your ideas for your eBook cover. Start your cover by deciding its design base. This depends on the niche or genre of your eBook. After that, deciding on an image and text is simple enough to do.
5 Handy Tips To Follow To Design An eBook Cover
The cover of your eBook depicts the whole plot and quality of the entire thing. To get a basic idea of some professional eBook covers, you can look up
ebook cover design services
online and have a look at their templates as an example. After you get an initial idea, you can begin your work with these handy design tips below.
Focus On Simple Typography
With paperbacks and hardcovers, you have plenty of space to play around with. You can cram a lot of additional text in. However, this isn't the same with an eBook cover. The only three things that can incorporate are: the eBook's title, author's name, and any awards (if the eBook has won any previously)
This is your eBook's typography. And this is the aspect of your eBook's cover that catches the eye of a buyer. Make sure to match the typeface (font styling) to the concept of your eBook. For instance, if it is a motivational eBook, focus on bold fonts.
You can use the top portion of the space on your cover for the title of the eBook. Map out the space proportions between your text and image. Make sure they don't get too convoluted. Don't hesitate to add a touch of minimalism. Make sure it is thought-provoking rather than being flashy.
Prioritize Text Over Images
When the only way to buy a book was through a bookshop, cover designers used to go crazy on coming with images that would grab the buyer's eye. However, this aspect has changed since the evolution of eBooks. Now that buyers browse books online and their covers won't be able to catch their eye if it's imagery-heavy.
Now cover designers had to come up with another way to appease buyers. This issue was solved by making the eBook covers focused more on textual illustrations rather than straight-up images. This works tremendously well when buyers are looking through eBooks on Amazon and their covers are thumbnail-sized. Focus more than designing covers with text or typography as their main illustration.
Stray Clear from Cliches
This tip is co-related to the previous ones. Gone are the days when you could publish a book let alone an eBook with a cover of a cliche "stock images". This gives off a cheap and low-quality impression of an eBook to the buyers now that everyone is used to high-definition illustrations.
Your eBooks will be less likely to sell that fast or at all if their covers look like they are from Google Images that were later run through an editing app. While it may be very expensive to hire graphic designing services to get custom illustrations, you can pick out unique images and artworks that can be layered or edited into an illustration that looks high in quality.
Get the Subtle Details Right
While you may think that artwork or an illustration is the main focus of your cover's design, the subtle details you put in your cover will prove you wrong. These subtle details are the factors that tie your cover design with your eBook's genre or niche. Getting these details right begins with picking a text or typeface style. Then, you'll need to pick the correct tones for your cover design.
For instance, the text style, and the shadings of your cover can be used to portray the overall mood of your eBook. Very similar to subliminal messages, once you get these tones right, your cover will be a work of art. For instance, if your eBook's genre is thriller or suspense, focus on greys and blacks with a splash of red.
Acquire The Right Designing Tools
We have established that getting your eBooks' covers designed professionally is an expensive business. Luckily for you, the advancement of technology has gifted you various digital editing apps and tools. Some are even free while some you may have to pay monthly subscription charges to.
By a long shot, the most professional and advanced application to design an eBook's cover is either
Photoshop
,
Canva
, GIMP, or PIXLR. Once you get the hang of how to use these applications properly, your covers will look chef-d'oeuvre. These applications have professional editing features with monthly charges that will be worth paying once you master them.
An eBook Cover Is A Bigger Selling Point Than Its Content
Your eBook's cover decides its selling capability more than anything. While you can always hire eBook cover design services online, it may not play out well in your budget. While designing covers of eBooks may take considerable effort, its selling speed and demand will make up for it all.