The start of Microfinance was started in the late 80s in the last century by Dr. Muhammad Yunus with the inauguration of the Bangladesh Grameen Bank. After almost 40 years, this concept has been revolutionized the world's economy.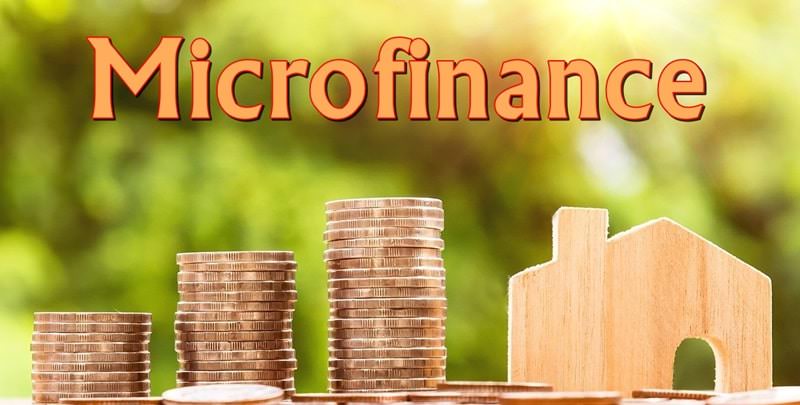 As of date, there are more than 10,000 Microfinance organizations (MFIs) that can be found all over the World. The numbers of total consumers are around 85 million in Asia only. They are helping countless people with poor backgrounds with basic financial services like loans and savings.
To serve the poverty-stricken people and underprivileged small businesses, MFIs need to use advanced microfinance management software. Today, we will discuss the features and advantages of the best software for Microlending. But, let's see why Microfinance software is important?
Importance of Microloan Management Software for Microfinance
Seamless borrower experience

Clients Experience
At this age, the client's experience is the most important aspect to consider. Financial organizations that are capable to provide loans to customers with seamless experience are the most successful.
When people apply for loans, it means they are in great need. In this situation, it's very important for him/her to get the money as soon as possible. If the loan processing period is too time-consuming, the client can be dejected and leave your company.
Software Companies have kept this fact in their mind and developed Microfinance Software. It is capable of processing and completing all kinds of loan-related applications, documentation, scrutiny, underwriting, approval, and disbursement within just 24 hours.
They can offer the most extensive tool of start to finish supervision over lending and borrowing administration. It makes a predictable, consistently advanced borrower experience for all types of Microfinance organizations whether they are big or medium, or small.
In advanced software, there are very few chances are available to commit mistakes. The fully automated application is enough capable of conducting finance and loan management operations, and there would be no error.
One of the best
features of Microfinance Software
is that it is advanced. It is armed with a modern technological breakthrough like Artificial Intelligence and Big Data. These two unique combinations of technologies make sure that there are no mistakes, whether it is loan EMI calculation or the rate of Interest.
All in one Productivity Suite
Now there is no need of using multiple applications in getting desired productivity. The best Microfinance Software in India is here to take down all your worries regarding multiple usages of tools.
Cutting-edge modern innovations give you a 360-degree perspective on all connections and offices under supervision. Computations, work processes, monetary analysis, electronic consistency, and overhauling all work together on a single application. By wiping out the related manual cycles, rekeying of information, duplication of endeavors, printing, and mailing of records, advanced microfinance software mostly works to reduce the cost of the operations.
Integrated E-payment Gateway

Online Transaction
In this Digital Age, the payment modes have been digitalized thus revolutionized. Now, there is no need to make payments through bank accounts. Anyone having online digital wallets like PayTM, Google Pay, PhonePe, Freecharge, can pay any amount of money anywhere in the world.
They have included different kinds of payment gateways in advanced Software for Microfinance in India. Your clients can utilize any or all of them simultaneously and make deposits and payments through your organization. Even, we have added the Unified Payment Interface (UPI) feature in the application to make your client's life easy.
Other Special Features
Although we have just mentioned some 3 reasons to choose us, there's more that we would like to tell about. We have incorporated several useful modules like account and deposit management, loan repayment, micro insurance, MIS analysis reports, scheduled backup, and many more.
Best Microfinance Software Company to Consider
For the last 12 years, we are in Microfinance related software development. The company was started in 2008, but it was involved in developing and designing banking and finance management application, only. Our microlending management solutions are considered among the best available in the Indian market.
All our applications are completely free for all kinds of evaluation procedures. The engineers constantly test and implement all features and modules before deployment. But, we recommend you check our software before taking any final decision.