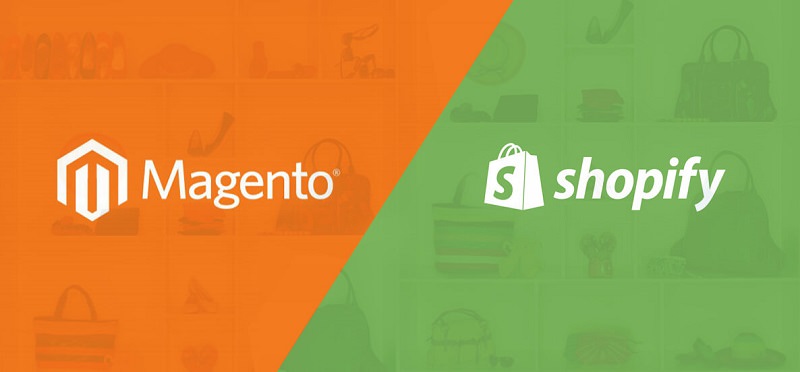 Are you starting with your new business or already own one and are planning to switch to an eCommerce platform? If so, you might find yourself in a pickle on which eCommerce platform would cater best to your business needs. The internet is a good place to clear your doubts but it also offers too many options for you to choose from, and that can indeed be confusing.
If you've already done some research you would know that many entrepreneurs settle for one of the two of the prominent Magento or Shopify. Hence, we decided to bring you a comprehensive comparison guide on Magento vs Shopify. This read will surely help you narrow in on the eCommerce platform that is apt for your business needs.
Let's begin!
Overview:
Shopify:
Shopify is a cloud-based and self-hosted eCommerce platform that was founded in the year 2004. It offers an all-in-one solution and follows a monthly subscription business model. Shopify offers an intuitive setup that can get your store up and running in no time. It gives business owners a platform to add goods or products, store data, process orders, make payments, write CSS, HTML, and much more.
The platform is extremely user-friendly and so anyone with a basic understanding of online stores can learn their way through the process. As Shopify offers hosting services you don't have to worry about the technicalities related to the same. But due to the same, you won't have total control over the website.
Magento:
Magento is a free and open-source eCommerce website development platform that was founded in 2008. The platform is free to install on any computer. It's a very powerful platform that offers great customization options. Yet Magento has a limitation that demands technical skills to make the best of this platform's potential.
Apart from this, you have all the freedom to design a unique website. Magento doesn't impose any limitations on your creativity but you will have to figure out a to achieve the same on your own. You can also seek help from a Magento development company if you're not comfortable dealing with the coding jargon.
Here's a list of the key aspects that will help you choose the best platform for your business.
Magento vs Shopify: Key Aspects of Comparison
Cost:-
Shopify: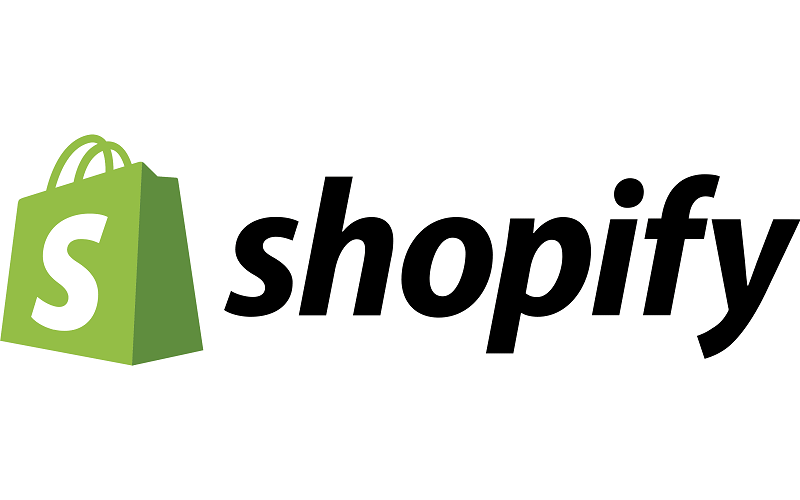 Shopify is an all-in-one hosting platform that covers most of your other costs to create your eCommerce store. Yet you will have to pay for a domain name that can cost you around 14 USD or more per year.
It offers monthly subscriptions starting from 29 USD to 299 USD. You can also earn discounts by choosing the biennial plans. It is an obvious fact that the higher plan you choose the more functionalities you get to access. With a higher plan, you also have to pay fewer transaction fees. But in case you want to include PayPal or Amazon Pay you will have to pay a 2% straight up fee which is a huge drawback.
Shopify Costing for Beginners: Basic Plan + Domain Name = 50 USD
Magento:
Magento is open-source software that is free for customization but not when it comes to paying for the basics of setting up a website. To set up an eCommerce website using Magento you would have to pay for hosting, domain name, an SSL certificate. The preceding will cost you 12 USD/month, 12 USD/year, and 37 USD/year respectively.
An upside to using Magento is that it doesn't charge you any transaction fees. Yet it can prove to be pricey for newbies trying to build their first online store.
Magento Costing for Beginnners: Hosting + Domain Name + SSL Certificate = 65 USD
Ease of Use:-
Shopify:
The platform is beginner-friendly and super easy to navigate platform. With basic computing knowledge, you will be able to easily find what you're searching for. It allows you to modify the basic attributes of an eCommerce store with its drag and drop interface. The powerful tools kits offer you customization options by moving elements around the page. You can see all the options laid out in front of you on the dashboard.
Shopify also offers the convenience of wizard mode for first-timers. This acts as a guide for them to complete their initial setups and launch their stores within no time. You can also try a free version of Shopify for 14 days.
Magento:
As Magento is open-source, downloading and installing on your device can be a tedious task for non-technical users. Even if you build a website somehow you will be responsible for updates, installing new plugins, monitor and add security patches, and just about everything else to ensure its smooth functioning.
The benefit of facing these challenges is that you can customize it as much as you like and create eye-catching designs. Magento isn't a right fit for first-timers. If you still want to opt for the same we would suggest you hire a Magento developer to speed up the development process.
Themes:-
Shopify:
Shopify offers a huge collection of 9 free themes and 64 paid themes. The themes can be accessed by simple drag and drop feature fueling customization at your will. The themes are extremely mobile responsive and fit great to screens of different devices such as mobiles, desktops, and smartphones.
The platform being a hostess solution doesn't demand high expertise yet offers tremendous customization options. All-in-all Shopify custom theme development offers myriad options to choose numerous color palettes for different pages, resizing or removing elements, and so much more.
The one drawback with Shopify is that it doesn't provide access to the source code. Hence you cannot make store-level customizations.
Magento:

Magento offers a collection of 17 themes, i.e. both free and paid. Out of the same 10 themes are mobile responsive and high grade. The themes do come with a price but offer a lot of interesting customization options.
Magento happens to be a self-hosted platform, hence promotes high-end customization with design and operation. Using the themes to their highest potential you can offer some powerful features. But stretching them to the limit also requires expert assistance. A feat you can easily achieve if you choose to hire eCommerce developers.
Apps and Add Ons:-
The themes only enhance the look and feel of your website. But you would need more to extend the functionality of your site. Here's where apps and add ons play a significant role. Online platforms offer extensions and app stores that allow you to add multiple features to your stores.
Shopify Extensions:
You can visit Shopify's app store that offers more than 4200 paid and free apps to enhance features, boost sales, and exercise more control on your store. It also adds to the functionality of your store with additional options for accounting, email marketing, analytics, and more.
Shopify also keeps a regular check on its app store, hence offering useful apps that add value to your existing site. App installation is much simpler with Shopify as compared to Magento. Yet if you observe any difficulty with the same you can always seek help from a Shopify app development company.
Magento Extensions:
Magento too has a healthy collection of over 5000 extensions that integrate well with your website. These extensions are a blessing in disguise for your website. They add features to your website while demanding no comprehensive coding knowledge to implement the same. Though with Magento you would need to have a backup of your database before making the smallest of changes like installing a new plugin.
Search Engine Optimization:-
Shopify:
Shopify has a straightforward structure when it comes to SEO. Making changes in meta titles and descriptions is extremely easy. To prevent replicated content the platform adds auto-generated canonical tags while automatically generating website sitemap files. The only limitation with Shopify is that it doesn't give you the complete freedom to choose your URLs.
SEO is easy to exercise on Shopify but on the long run, you might observe some limitations in its capabilities. It offers a basic set of SEO options but might prove to be annoying after a certain point.
Magento:
Using Magento you get the option to finely-tune permalinks for inventory items and add content. The platform also offers a huge advantage of canonical tags, redirects, and no-follow links. These functionalities make it extremely easy for search engines to understand their content, structure and improve SERPs.
Magento is bang on when it comes to customizing SEOs and digital marketing strategies. It allows you to customize your content structure for generating maximum output.
Customer Support:-
Shopify:
Shopify provides you the option of contacting them directly, with live chat, phone, or e-mail. Within minutes someone will show up to help you. The Shopify Community allows you to ask questions and refer to answers. To help you with any of your queries Shopify has a team of professional engineers and other business advisors.
Magento:
As Magento is open-source software, it doesn't offer support as a service to its clients. Other communities around the world can offer you expert advice and instructions. Some of the well-known examples of the same are Magento Stack Exchange and Magento Community.
Afterword:
This brings us to the end of this face-off between two of the most prominent players of the eCommerce website development companies. We hope that our read covered the most important aspects that help you choose an eCommerce platform suitable to your business needs. Please mention your reviews and additional aspects that are essential to Magento vs Shopify comparison. Thank you for reading.