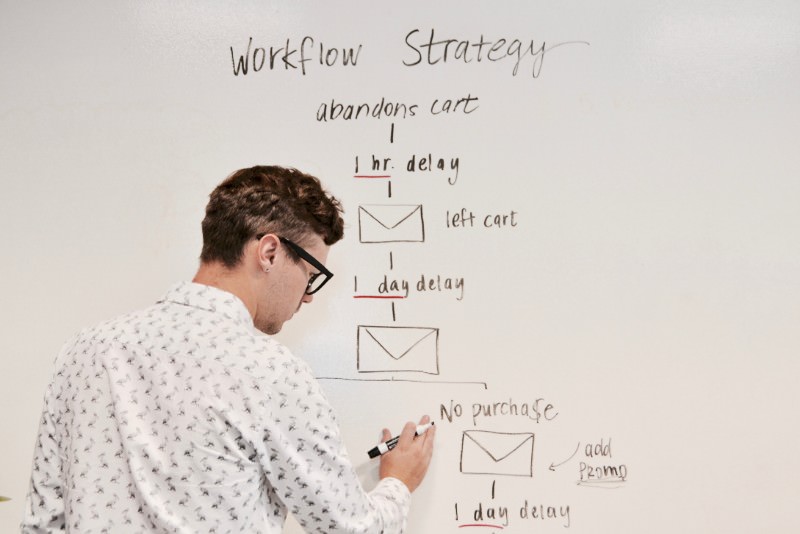 Is your business not growing as expected? Are you unable to generate more traffic on your site, causing a drop in your sales? Well, Email marketing may be a solution to your problems. Email Marketing is the process of sending emails to targeted audiences to boost your business. However, effective use of this type of eCommerce marketing needs proper planning and tactics.
Personalizing Emails
It is essential to treat emails like a relationship. Therefore, it is necessary to send relevant content to the readers. This treatment is a crucial aspect overlooked all the time by any new Email marketing team. Moreover, you must send relevant emails to the customers to have their constant attention.
It would help if you also talked to customers and did not rely only on automated emails. If the customers engage with certain products, send them detailed information on them. This will show your audience that you care about their needs and help you grab their trust and gain new loyal customers.
Tracking the Right Time
Apart from personalized emails, it is also essential to find the right time for sending emails. You should identify your audience base and know the right time to send emails to each customer. You can do this efficiently with automated triggers. The Automated Trigger Emails works on specific rules set by you. Besides sending emails, this works for a variety of other services.
The central concept of automated trigger emails is that this system will send an email to them once they take action. This system is beneficial since it can increase your customer base by sending a relevant email to an aspiring customer about the product he just checked.
Categorizing the Audience
There are several ways to increase your open and click-through rates, but the ideal step is to give them relevant content. However, the best way to do so is by segmenting your audience. You can categorize your audience based on interests, engagements, and others. The key is to provide them with ultimate personalization through these segmentations. This will help your brand to turn a new audience into a loyal customer and will allow you to send them relevant content.
Optimizing your strategy for Mobile users
Reports have stated 77% of email opens happen through mobile devices. Hence, it is crucial to work towards this factor by optimizing for mobiles. However, this process may be a little complicated for some, as many brands don't know the optimization process. Moreover, there are some fundamental visual differences between mobiles and computers that you should take care of.
Therefore, it is best to get an application for your eCommerce portal. In most cases, these applications are mobile-optimized. Thus, applications are the fastest and easiest way to reach your customers and nullify the requirement of shopping through mobile browsers.
Doing Giveaways
Although contradictory, giving away stuff can help your brand bring extra revenue. Whenever the customers realize the gifts and prizes you are giving away through emails, your portal's traffic will increase. After entering the site to grab those giveaways, there are always chances that they will spot something else that they will want to buy.
Rather than free stuff, you can also provide free content like advice and insights. Therefore, it will be good to hire the services of a
content writing agency
to increase email marketing effectiveness. Moreover, you can also offer discount codes or free shipping to entice potential customers to the website.
Other than these, you can also rely on email remarketing to promote specific products. This process involves sending targeted ads to viewers who have already entered or taken action on your portal. It will bring back old audiences to visit your new product and encourage them to purchase it.
Therefore, these are some of the best strategies for running an effective email marketing campaign for your brand. These tactics have the quality to take your business to the next level and boost your revenue.