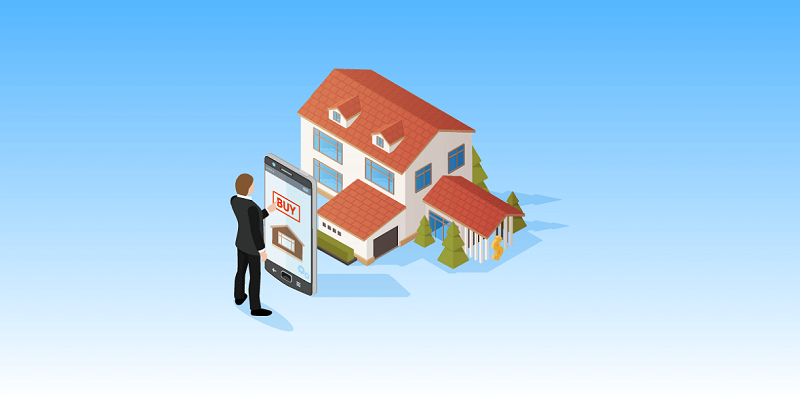 Do you remember the last time that you went looking out to look for a real estate property? How tedious was the task? I bet you had to visit every property and examine them physically. Purchasing real estate whether for a home you want to buy or a corporate office can prove to be a frustrating and disappointing task.
To add tons of convenience to the real-estate sorting and buying process, the on-demand apps have made tremendous progress. As of today, there are high speculations that these online platforms might replace the agents and brokers. If you own a real-estate business, you must know that this won't be possible without a sturdy tech backup.
As per the report by the National Association of Realtors in 2019, about 78% of generation X and 80% of millennials found their property on online platforms as opposed to 68% of young boomers. In addition to this, about 90% of real-estate companies are listed online.
This blog offers information on the prospects of creating an on-demand platform for your real-estate business.
Why Develop an On-Demand Real-Estate App in 2021?
If you look around yourself everything you like in terms of products and services is being offered at your doorsteps by making optimum use of tech. Applications are becoming the primary source to earn revenue as they help platforms connect directly with customers. Here are some of the benefits of having a real estate app for your business.
Get direct access to your customers by learning their preferences and the type of property they are looking for.
Consumers can have an enhanced search experience due to the convenience an app provides. They can also get in touch with the agents in real-time to learn more about a particular real estate property.
Real-time communication can increase potential leads and add to the conversion rates.
Provide relevant advertising to users through in-app advertisements by learning their behavior.
Collect raw user data based on their interactions with the app and offer them a personalized user experience.
Increase your brand awareness and recognition by 10 folds.
How to go About Developing a Real-Estate App?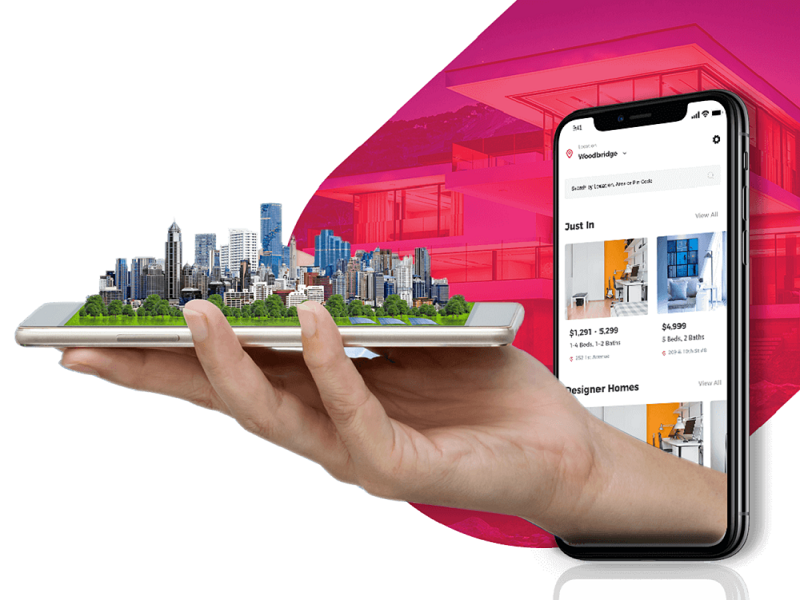 To create any successful app you need a healthy mix of relevant features. Here's a list of a few important ones that are a must to the real-estate business.
Sign in/ Registration:
The foremost process for every app is the registration process. You should offer your users a quick registration process that doesn't consume too much of their time. To make this process even quicker you can include other social media handles.
User Profile:
A user profile should contain all the data that has been offered by the user to your app. It should also have provisions for a user to add their favorite properties to their wishlist. Other account and security settings should be included in the same.
Dashboard:
Your app should have an intuitive dashboard that lists all the properties that are on sale. The same feature should have an advanced search feature that allows users to sort property by price, proximity, locality, and more.
Property Listing:
This is a crucial area of your app. You should make sure that your listings have all the necessary information and pictures that help the users catch glimpse of the property they want to buy. You can also offer users the facility of clicking high-quality photos and videos of their property.
Agents Listing:
You must list the agents that would help the consumers in taking physical tours of the property they shortlist. Other than this they can help clear up any doubts that the user has regarding any property.
Maps:
No matter what type of real-estate does a user wants to buy, checking out their nearby locality and infrastructure is extremely important, especially for users willing to rent or buy an apartment. Some of the factors such as crime rate, everyday service availability, health and hygiene, neighboring areas, and more are important for a consumer.
Push Notifications:
Push notifications are the feature that promotes a constant engagement of a consumer with the platform. They're used to remind the client of the service they're using and other interesting offers and deals. Some of the other important updates related to newly listed property, discounts, price changes, and upcoming projects can be shared via push notifications.
Wrapping Up:
You learned above how real estate apps have made it easy for users to browse through their favorite properties and enjoy virtual tours. The trend of automizing services with the help of tech is on the rise for the past decade. Every company would have to cultivate its online presence to survive the competitive market. What are your thoughts on the on-demand real estate business? Please express your views in the comments section. Thank you for reading.