Digital marketing is leading the way for every organization and business leaders can't stop themselves from investing in professional search engine marketing services. In a report by Statista, on the worldwide desktop market share of leading search engines for 10 years, till 2020, states that Google dominates the search engine market by maintaining 86.86% market share.
According to Andrey Lipattsev, Google's Search Quality Senior Strategist, the top three factors that affect the search results at Google are:
With increasing competition and digital evolution, it is essential for digital marketers to pace up and leverage the search engine marketing trends to compete and move beyond their competitors. SEO is critical for getting fruitful results and dominating online presence.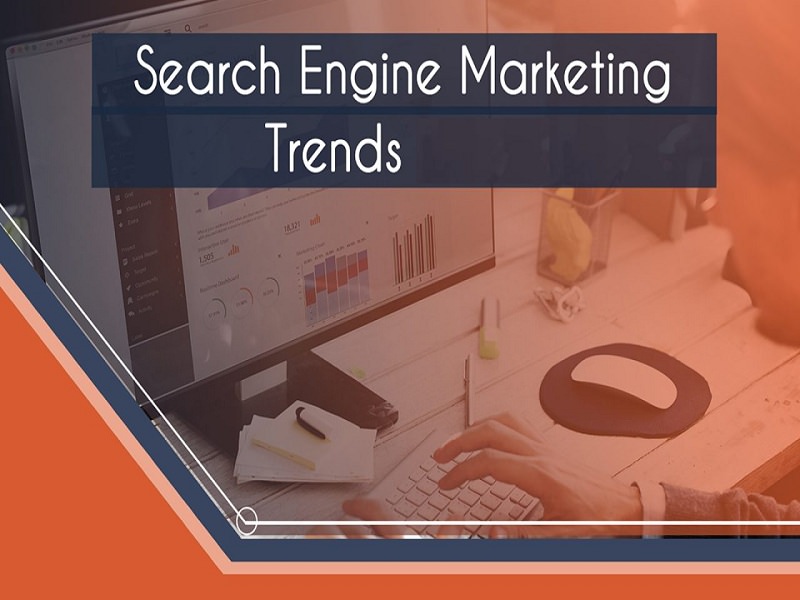 In this article, we share the Top 10 Search Engine Marketing Trends in 2021.
1. Using AI for Better Result
In the year 2018, Google developed and published a neural network-based technique for NLP pre-training, which can help to decipher the context in a search query. BERT or Bidirectional Encoder Representations Transformers seems to have great prospects in the coming years, and more and more businesses are deploying AI to have an impactful SEO. Businesses powered by AI will create more powerful content, enhance keyword research and maximize link building opportunities for optimization across all digital platforms. Some of the widely used tools that use AI for speeding up keyword research are Keyword Tool and Twin Word. Other commonly used tools based on AI that are used to create content are Wordsmith, WordAI, and Articoolo.
2. Follow the E.A.T. Concept
Google follows the concept of E.A.T. in SEO and specifies the guidelines that are followed by Search Quality Raters across the world. E.A.T. stands for:
E – Expertise
A – Authority
T – Trustworthiness
The "Overall Page Quality Rating" has the EAT concept and can be improved by keeping the content up to date, hiring experts for content delivery, having relevant accurate content, getting links from high authority domains, and producing professional documents, according to your industry vertical and domain, having a Wikipedia page and much more.
3. Creating and Improving the User Experience
Providing the best user experience is the most important target to gain maximum customer base. Building and improving user experience, by offering attractive, unique and intuitive user interface (UI) helps in creating a positive impact on the user and turn them into potential customers. According to reports, 88% of online shoppers never return after a poor user experience. So, it is essential to leave your customers happy whether they purchase a specific product or hire a service from you. UX testing, adding relevant resources, having fast loading times, seamless connectivity to users, using high-quality images, easy navigation, adding user-friendly URLs and sitemaps, etc. are some essential features that contribute in delivering the best user experience.
4. Never Ignore Local SEO
Some businesses must focus on the local demographics and cater to the needs of the immediate customers. It is important to follow local SEO and provide solutions to customers. Over the past few years, the searches like "near me", "open now" has gone up 900% and 200% respectively and most of the searches on Google are local. To master local SEO, it is important to create Google My Business Account, focus on local keywords, use online business directories, use references of local events, location specific places, etc. It will make your customers feel at home.
5. Using Structured Data
Structured data helps the search engines to understand the content in a better way and your content can rank higher on Google. The structured data testing tool by Google is used to get familiar with the concept of structured data and
professional search engine marketing services
can use it to on the website and landing pages. Your content will get more limelight and appear on higher ranks on SERPs.
To Sum Up
Today, professional search engine marketing services must follow the above-mentioned SEO marketing trends to rise up their position on popular search engines like Google, Bing, Yahoo, etc. Other trends that are prevalent today are using long tail keywords, creating mobile-friendly sites, aligning website content with the user intent, using high-quality content, targeting voice-based research, and focusing on video marketing, info-graphics and other marketing collaterals as well. All businesses can leverage these trends and gain maximum ROI with the right strategy and innovation.