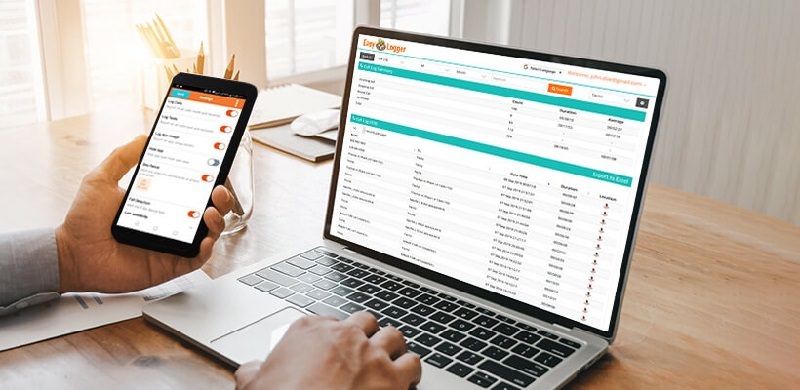 A cell phone tracker can be a handy app for concerned parents, guardians, caregivers, and employers alike. With the right product, you can easily monitor someone's location and ensure their safety, even when you are not with them. However, the popularity of the technology has also led to the release of sloppy-and even fake-versions that do nothing but spy on you and the person being tracked with the intent of stealing information or selling your personal data. In some cases, these fake trackers install spyware, viruses, and adware on the devices of people who download and install them. That's why you need to be careful when selecting cell phone tracker apps.
Fake cellphone trackers come in two types:
Imitator spy app – This cell phone tracker resembles legitimate mobile tracking applications. It also uses the names of the exclusive and typical features of the authentic app.
Impostor spy apps – These are developed by repacking the legit app's files, so they tend to use the same names, design, OS version numbers, icons, and other factors.
Regardless of what you install, counterfeit cell phone trackers can be risky. Even if you do not intentionally install them without knowing that they are fake, you might end up accidentally downloading and installing them anyway because they look real.
Signs that you're using a fake phone tracker application
If fake trackers look convincingly real, how do you protect yourself" Here are some red flags to look out for:
Sign #1: The app is claiming to install remotely on the target phone.
You need to manually install a real cell phone tracker application on the target device to get started. So, if you see an app claiming that it can be installed remotely, don't download it. Otherwise, you could put your data, money, and time at risk.
Sign #2: It requires a number to be installed on the target phone.
Many bogus phone monitoring apps claim that you just need to provide the mobile number of the target device to install the app. It is impossible to do that. Likewise, beware of fake tracker apps that require installation by sending a link and without any physical access to the target device.
Sign #3: It claims to be easy to install on iOS phones.
iPhones require a jailbreak before a cell phone tracker can be installed in them. If the app claims that it can be installed without this, that's an obvious red flag. Remember that it is impossible to install any tracker on an iOS device any time unless you jailbreak it.
Sign #4: It is taking too long to sync data to your dashboard.
A fake tracker app will take too much time to provide real-time information every time because it may be delivering the data to a third-party. A legit app will be able to do so in an instant.
Sign #5: Not all its advertised or claimed features are working.
Many fake cellphone trackers make claims that they are legit and even imitate the names of all the exclusive and traditional features of authentic monitoring apps. They do not track and monitor the target device but scam you by getting your financial information to make money out of you.
Remember that not all monitoring apps and the features are real, and that they may even lose your money if you use them in the long run.
Sign #6: The app drains your battery life quickly.
Is the person you are monitoring complaining that their phone's battery is draining quickly? You may have installed a fake cell phone tracker and make them suspicious that there might be spyware running in the background.
Avoiding fakes
Fake tracker apps can harm your device, compromise your security, and steal data. Make sure you are using a legit cell phone tracker, like Easy Logger. It offers 24/7 cell phone tracking for Android phones, allowing you to access live location, full text messages, call logs, and app usage. It reports on network change, geofence entry or exit, inactivity, and falls, so you can easily verify if something is amiss.
Try Easy Logger for free and it will effectively log calls and track SMS. If you are happy with it, subscribe for a comprehensive cell phone tracking feature and monitoring tool that does more. The Pro version is completely invisible, and you can create a secure passcode for exclusive access to the app. You can also watch a guided demo of how it works at logger.mobi.