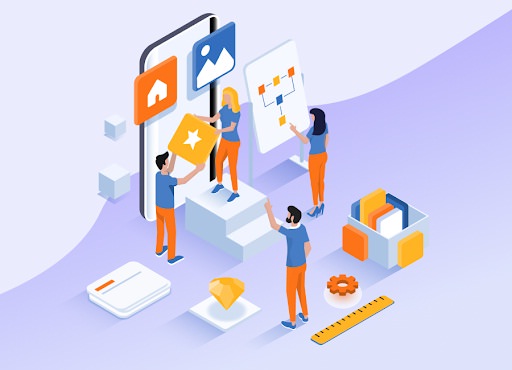 The globe around us is continuously rolling towards online stores and demands more creativity on the wheels. Whatever you put together on the website, every pixel matters and every millisecond decides the amount of traffic to the website.
Research says that every $1 invested in UX results in a return of $100 (ROI = 9,900%). As an entrepreneur, you need to keep yourselves updated with digital tendencies and user expectations to rank out of the crowd.
Both UI and UX go hand in hand and are essential for product success.
Ease of use and visual appearance are the two most significant things that reflect visitor engagement with digital products. User expectations are increasing every day, and at the same time, UI and UX need to come across all the touchpoints of a customer journey.
UX is equally important as the content and functionalities of any website. Co-Founder of
Foster.fm
, Rahul Varshney feels " A User interface (UI) without a user experience UX is like a painter putting paint on to the canvas without thought. Similarly, a User experience without UI is like a frame of a sculpture with no paper mache on it.
You need to grab their attention, and some of the best and latest UX/UI designs can give you that edge to stick out from the rest of the online crowd.
As an entrepreneur, you need to hire UI designers who will help you grab the customer's attention and enhance user satisfaction. Look out for the best practices and the latest tweaks that a UI and UX designer must follow to keep their visitors on site.
Keep on reading this piece and see how UX and UI's buzz is expected to go BIG in the upcoming year of 2021.
UX/UI Trends that will Rule in the New Year
1. Dark Mode
Biggies like Apple, Instagram have already incorporated the dark mode theme in their products. You need to match the taste of the users and embrace this hottest web design trend in 2021.
Not only Google and Instagram, Big Brands like Twitter, YouTube, Pinterest, Amazon Kindle have also included Dark Mode on a wide range of their websites and apps.
Apple's iOS and Google's Android have released system-wide dark modes for their messages, emails, and web browsing mode.
Some of the core reasons why dark mode has gained popularity over the years are:
Ultra Modern Look
Enables pop-up and highlight other design elements
Less eye strain in low light conditions
Reduced device battery power
2. Immersive 3D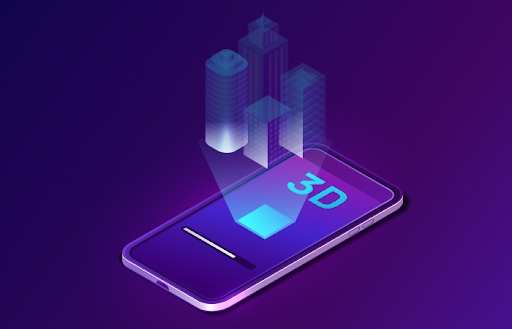 The combination of 3D with websites received an overwhelming response in the same way as the fusion of 3D with movies. Implementation of 3D in UI will diminish the boundaries between real life and virtual space.
As an entrepreneur, you should hire UI designers in India who can successfully implement 3D graphics on the website. And aside, the website's performance is the essential thing that will encourage potential customers to stay longer and accelerate the conversion rate.
3. AI-powered UX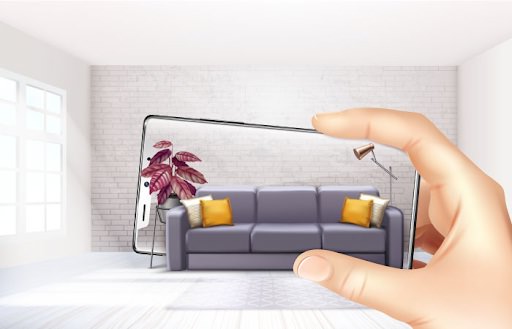 AI in eCommerce is the hottest trend that must be on your to-do checklist for 2021. With AI, products artificially absorb information about the user's behavior and present them what they exactly want.
Airbnb has embraced AI-driven UI technology, which has reduced its mundane and repetitive tasks. It collects a large amount of user's data and assists the user with a better UX.
UX designers have happily turned over to AI and ML as they can focus more on delivering smoother experiences.
4. AR in UI/UX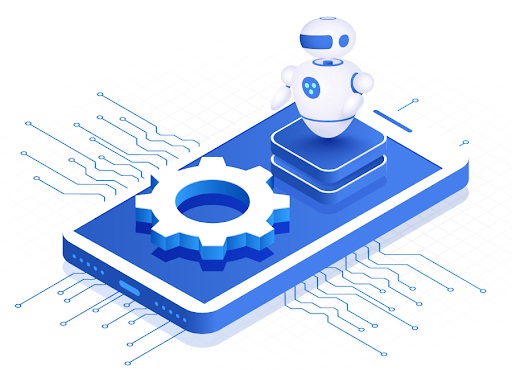 Advancing AR in UI and UX delivers a unique and smooth experience to the users. AR enables the use of 'floating' buttons that exist as objects in this 3D space that users can intuitively follow, rather than static on-screen button prompts, which can have the effect of taking users 'out' of the 3D experience that you're curating.
5. Abstract Data Visualization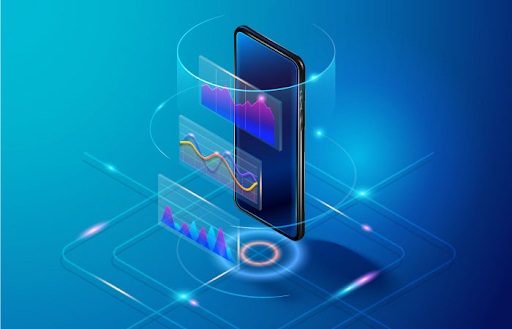 It is a new way of data visualization and is the right solution for tech and production-oriented websites. You need to present data in a way that allures the users.
Latest UI and UX trends can overcome old ways of representing data through tables, databases, and other formulas. Companies feel that visuals attract users and create a feeling of depth and floating.
6. Virtual Reality
Virtual reality has progressed a lot in the year 2019. It has impacted a lot of users, and so we can call it the internet of experiences.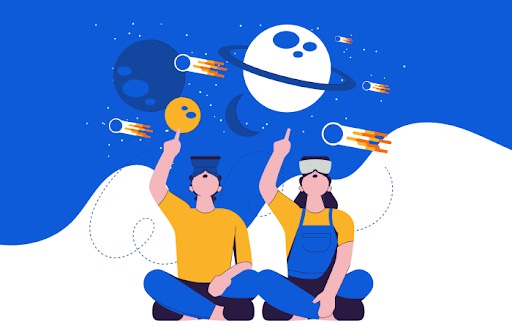 In virtual reality, VR headsets bring most of the excitement to the gaming experience. But since the launch of Oculus Quest, many opportunities have opened up in other industries as well. For example, it would be possible now in healthcare to cure phobias or to enhance student interactions in the education system.
Designers must also prepare themselves to search for opportunities for creating virtual spaces for collaborations. While doing so, they must note that not all users have a VR headset. In that case, they can think of a cross-platform solution.
The Oculus Quest is a virtual reality (VR) headset created by Oculus, a Facebook Technologies brand, released on May 21, 2019.
7. Skeuomorphic Design
In a skeuomorphic design, the design elements come up in a very realistic manner. It simulates a real-life object as much as possible.
There's a combination of soft shadows and gradients in skeuomorphic designs, bringing design elements to life, making it seem real. But as we live in a fast-paced world, it can be quite challenging to develop a skeuomorphic design.
Also, not to mention the additional effort of making a screen responsive with all the combined skeuomorphic elements. But let's see what the future brings to this approach.
In this design, the design elements come in a combination of soft shadows and gradients. It makes the design elements seem real and adds life to it by combining the skeuomorphic elements.
8. Neumorphism Makes Real Even More Real
Neumorphism is a new or advanced form of skeuomorphism. As discussed, skeuomorphism implies designing elements in a realistic style where buttons, cards, lights, and other UI components seem like real-life objects.
This technique brings life to a flat user interface paradigm by adding a physical element and material design to it. It turns mobile applications and web solutions into digital experiences where you can not emphasize the contrast or similarity between the real and digital worlds.
9. Unusual and Futuristics Color Combination
Mostly, when users most visit the minimalistic website, bright combinations will stick in the memory. When users mostly visit minimalistic websites, limited colors, bright combinations will stick in the memory.
Oculus is a VR headset created by Oculus, a Facebook technology brand released on May 21, 2019. Gucci Zumi is a perfect and famous example. It implements surreal illustrations with their product photo.
Takeaway
Experts and creative designers always think out of the box and put all their creativity into use. You need to refresh your work and design vision to mesmerize the user experience. Here, I have put together the best UI and UX trends that will be trending in 2021.
Now, it's your turn to roll up the sleeve and create websites that will delight the users to open tabs on modern trends. If you are on the backtrack, then it is the right time to hire a UI designer to keep your brand noticeable. Be up to date by getting in touch with the top
web designing company in India
.