Trade and commerce and the entire business biosphere are more exciting than it has ever been before. It's bubbling with diversity, critical challenges and competitors. Interestingly, these are what add multiple dimensions to it.
Could you think about having your own startup without an elaborate setup and capital, even a few years ago? The business ecosphere has been undergoing a massive transformation and you, as an entrepreneur, stand to gain from it.
A simple strategy that rules different industries is securing customer loyalty and serving their interest with the best possible solutions and services. Business automation is transforming business variables and ensuring dynamic growth and expansion, of respective businesses.
Your Mobile App Doesn't Just Sell
Selling is one of the most important utilities of a mobile app; what it does is much more than that. It has revolutionized branding and business, diluted marketing and budget limitations, and more. Here we discuss five such key additional utilities in detail.
Customer engagement: Displaying or listing products is not enough; apps effortlessly engage you with their content. For instance, the Makeup Genius app by L'Oreal is an augmented reality app. It uses superior facial mapping technology that converts your smartphone camera into a virtual mirror. It allows you to try the products in real-time; apply makeup virtually just like the ones chosen by L'Oreal experts. It is even connected to social media networks so that you can share it with your friends.
Consumer experience: Apps inspire you to indulge with them and savor the experience with the products and services offered by the brand. This is exactly what Under Armour did. The company created MapMyFitness – an exercise app, followed by MyFitnessPal – for counting calories and Endomondo – for European fitness. The American sports clothing and accessories brand built these apps to offer a wholesome health and fitness experience to its customers.
Customer loyalty: In 2009, Starbucks launched its app Starbucks that assisted customers in locating nearby Starbucks outlets, know about available types, coffee brews, and suggest what they like. Later in 2011, it launched its loyalty program to its users with Card Mobile App. Through it, customers could pay for in-store purchases through their smartphones. Further in 2012, the brand integrated its apps with Square, a digital payment system, and Apple's Passbook feature. It leveraged Starbucks' appeal because after the integration customer loyalty card data could be seen on iPhones. It multiplied ease of functionality, accessibility and altogether it increased customer loyalty.
Consumer convenience: Visiting a store to purchase products or avail services is quite laborious and risky too. Especially considering the increasing covid19 contamination. So, when you offer your products or service through an app, it saves customers' time, easier to order from the comfort of their homes, and most importantly, they can avoid the risk of coming in contact with the virus.
Customer interaction: Mobile apps are interesting because of their interface, utility, and interactive features. Besides, humans love exploring the interactive features of a device. And an app allows them to do just that and more. The more customers interact with your brand, your products or services, messages, and other content, the more they get inclined to it. It increases your sales potential and brand appeal, altogether.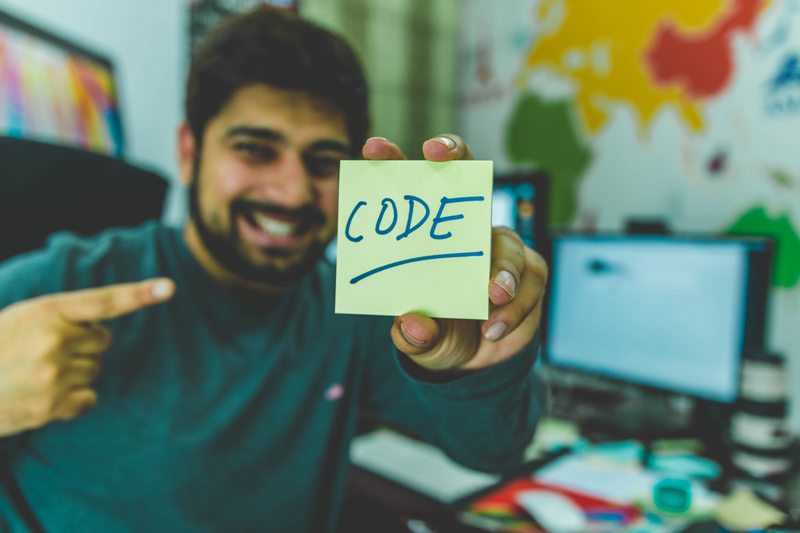 Why Is It A Good Idea To Hire Dedicated Developers?
Deciding on the best mobile app development company is a common concern. Whether to hire a dedicated developer or go for regular hiring, is a concern too. Experts suggest hiring dedicated developers if you want precise output and especially if you are running short of time.
Dedicated Resources = Undivided Attention
When you go for dedicated hiring, the resources work for your requirements only. That's the ultimate advantage of hiring dedicated developers. They dedicated their working hours to developing your app, or business solution, whichever you require. This ensures you deliver within a short time, flawless development, and attention to minute details.
Dedicated Resources = Complete Control
How your product is being developed is a concern. Whether it is because you are investing your hard-earned money or the importance it carries, you remain worried till you get your app or business solution. Dedicated hiring allows you to have complete control over the project – its pace, the kind of app and its features in detail, and other specifications.
Dedicated Resources = Round-the-clock Support
You cannot predict when you may need help for your app – whether in unlocking features, or for operations, or other issues. The additional benefit that you get with dedicated hiring is 24×7 availability for support and maintenance. It ensures you quick restoration if at all you face any issue with the app developed by them.
Dedicated Resources = Handpicked Developers
When you go for dedicated hiring, the company will give you a list of its best resources. You get to choose the best potential developers for your project, if you want, they can suggest you in choosing the resources. The best developers from the company will develop your business app. When you hire mobile application developers outside this process, the team works for you.
Dedicated Resources = Cost-effective Development
Dedicated hiring is costly when you look at its price alone. However, when you consider its utilities and long-term benefits, the cost seems to be marginal. So, dedicated hiring for developing your business app is cost-effective development. It is a worthy business investment.
Catch up with the latest not because everyone is doing so but because it is effective. Get your business app to sell more, be your customers' favorite brand, and be heard all the time.